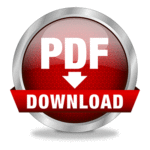 Kleijn Nurseries and Garden Centre is please to announced our 2017 Fruit Tree Selection, available starting in November 2016.

Trees arriving in November 2016, have an asterisk * mark;
all others will arrive February / March 2016.
You can download a PDF version of this list.
APPLE
• Fuji Red Sport* : Late October, excellent eating apple, stores well.
• Royal Gala : late summer apple. hardy, vigorous tree. firm, red apple.
• Red Gravenstein : Firm juicy with tart flavor.
• Granny Smith: green apple, ripens late October .
• Sunrise : Probably the best summer apple, very productive. Early apple, red.
• RedFree* : summer apple. Tree is immune to scab and cedar rust.
• Honeycrisp : large round apple, very crisp and juicy. Excellent keeper.
• Paula Red : early season eating apples. Small to medium apple, taste is mild.
• Cox Orange*: apples are yellow with red blush. thin skin, the firm flesh is very juicy.
• Florina* : European scab free, matures mid-october. Red apple.
• Liberty* : similar to Spartan, scab and mildew resistant.
• Combination apple: Sept ruby, Goodland, Norkent, Honeycrisp.
• Combination apple* : Liberty, Redfree, Golden, FLorina.
• Crabapple "Dolgo" : good for jelly, small apples red, crisp and juicy.
PEARS
• Bartlett* : medium large fruit, green when picked, bright yellow when ripe
• Flemish Beauty * : Dwarf, vigorous and productive. Large fruit, blushed, juicy
• Bosc : Fruit is medium large, heavily russeted. Juicy and very sweet
• Comice * : the sweetest and juiciest of all varieties of pears.
PLUMS
• Gold Plum : large, round bright yellow fruit, clingstone, early to mid-season
• Peach Plum * : Yellowish and blushed skin. Semi freestone, extremely productive
• Santa Rosa : Very large round fruit, dark red skin, yellow flesh
• Italian Plum * : dark purple skin, yellow flesh, freestone.
• Mount Royal : average sized blue fruit with yellow flesh.Firm, Juicy. (sept.)
CHERRIES
• Compact Stella * : Early, heavy crops of black heart shaped fruit
• Lapins* : Resistant to cracking, large fruit
Bing* : deep dark red/black fruit, firm and juicy. Requires cross-pollination
PEACH
• Glohaven * : large fruit, free stone, early august
• Red Haven * : large fruit, semi free stone, mid august
HAZELNUT TREE
• Sacajawea : early variety (August)
• Jefferson : new variety, resistant to fire blight
• Yamhill : shorter than most varieties, nuts have nice texture, flavorful , resistant to fire blight
• Theta : small to medium size nuts, pollinator for Jefferson. Blight immune.